HOME > Five Reasons why we are chosen
1.Excellent Garden View
The HOTEL GARDEN SQUARE SHIZUOKA is in a corner of Fugetsuro garden. The garden was established for Yoshinobu TOKUGAWA, the 15th Tokugawa shogun and the garden has more than 150 years of history. Please feel free to explore the 7200+ sqm garden while you are staying in the hotel. You will find a range of beautiful sceneries, plants and small animals.
2.Be in the Best Location in the Central City
The hotel is located at 5 minutes' walk from Shizuoka Station. Although the hotel is quite close to the central city of Shizuoka, the tranquility of the garden will bring you a calm and relaxing moment.
3.Local Specialties at the Wooden Restaurant
At breakfast we serve a Japanese and Western style buffet using local specialties in Shizuoka as well as freshly ground coffee and croissants hot from the oven. The restaurant TEAK TERRACE named after its interior decorations, such as the Teakwood floor, the bar table made of Bubinga as well as the bench made of European maples. Please enjoy the fresh morning air in a relaxed atmosphere of the restaurant.
4.Clean and Comfortable Rooms
The rooms are very relaxing and are equipped with the excellent double size beds by Simmons. We are sure that you will feel comfortable while you are staying in the room, surrounded by elegant and finest furniture, including the modest wooden desk and the reserved interior design.
5.Hospitalities
We warmly welcome you with smiles, sincerities and kindnesses. It would be our pleasure if you could feel comfortable and satisfied during the stay. We are looking forward to seeing you.
We are always aiming to be polite and warm reception.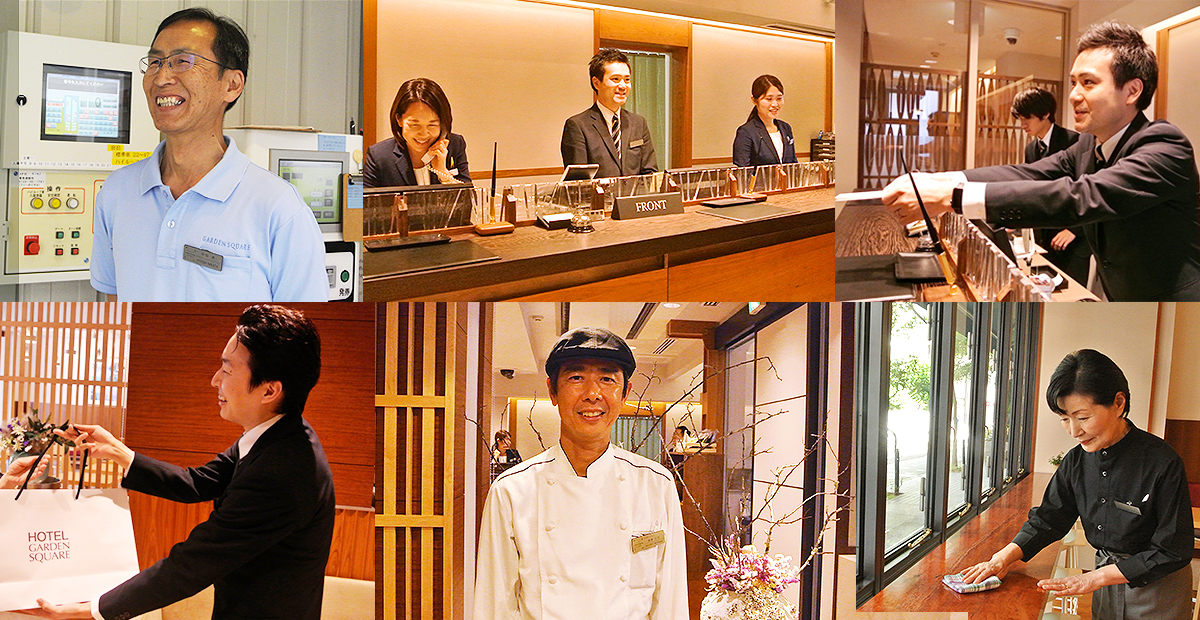 Our Values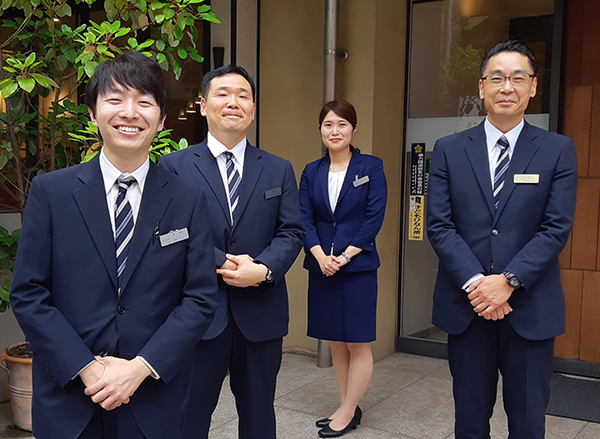 Takayuki YOSHIDA,Manager

It is my pleasure to offer you a dedicated service. Also, I love casual talks with guests.
Favorite: Lure fishing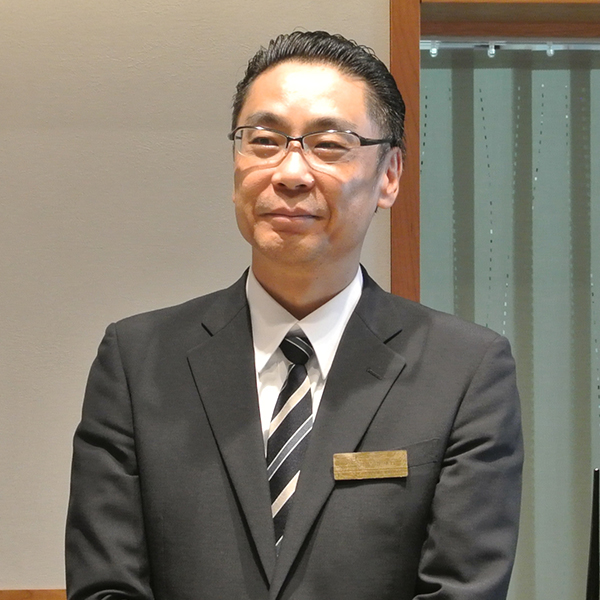 Takehiro HASEGAWA, Front desk

I am more than happy to serve guests safe and comfortable stay. I truly keep in mind to be kind and thoughtful for every guest.
Skills: Grade 2 certificate of Services and Manners, Grade 2 certificate of Hospitality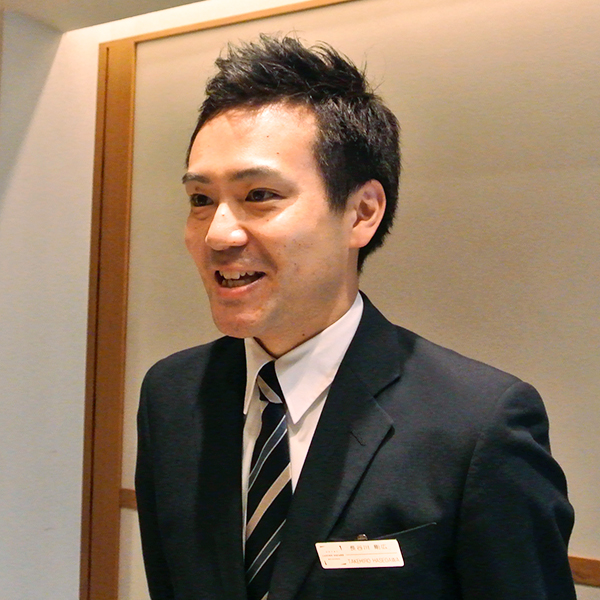 Seiju MORI, Front desk

To make every guest would like to stay again, I try to guess and imagine what kind of information would be needed or pleased during conversations of each guests.
Likes: Eating around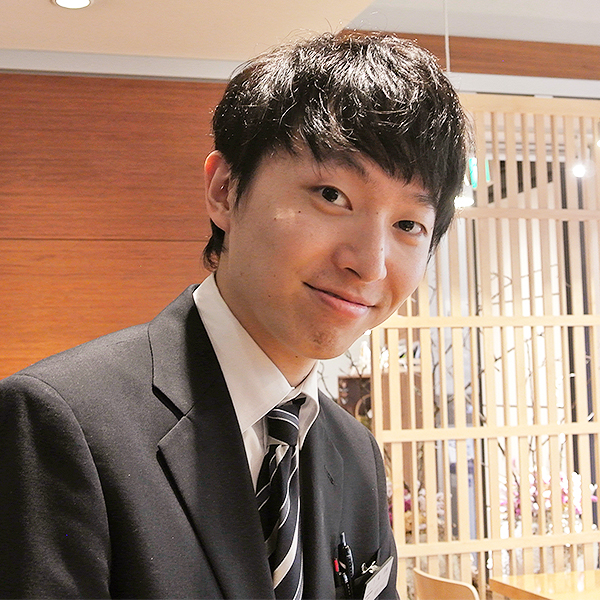 Kirie HASEGAWA, Restaurant

I just try to make guests feel "I am grad that I stay here, I will be back!" I always keep being hospitable in mind as well as offering warm services which may help guests fully enjoy the fresh and relaxed morning.